Bulk Orders: from UX to UI integration
Challenges:
Allow users to purchase multiple products and ship them to different addresses in a clear and intuitive way.
Reduce the effort of inputing multiple shipping addresses.
Execution:
Created an alternate user path for checkout targeting corporate users. Produced wireframes, user-flows and hi-definition design comps.
Coordinated development with a back-end engineer to create bulk order form and bulk address import.
Benefit:
Bulk orders improved user experience by concentrating actions in one screen with clear visual indications of the process.
Importing addresses from csv files sped up the checkout process and increased accuracy of shipment information.
Consolidating checkout for bulk orders reduced the number of support calls decreasing human resource allocation.
Magento

Responsive

UX

UI Design

Architecture

Email Campaign

PHP

JS

CSS

B2C

GIT

Grunt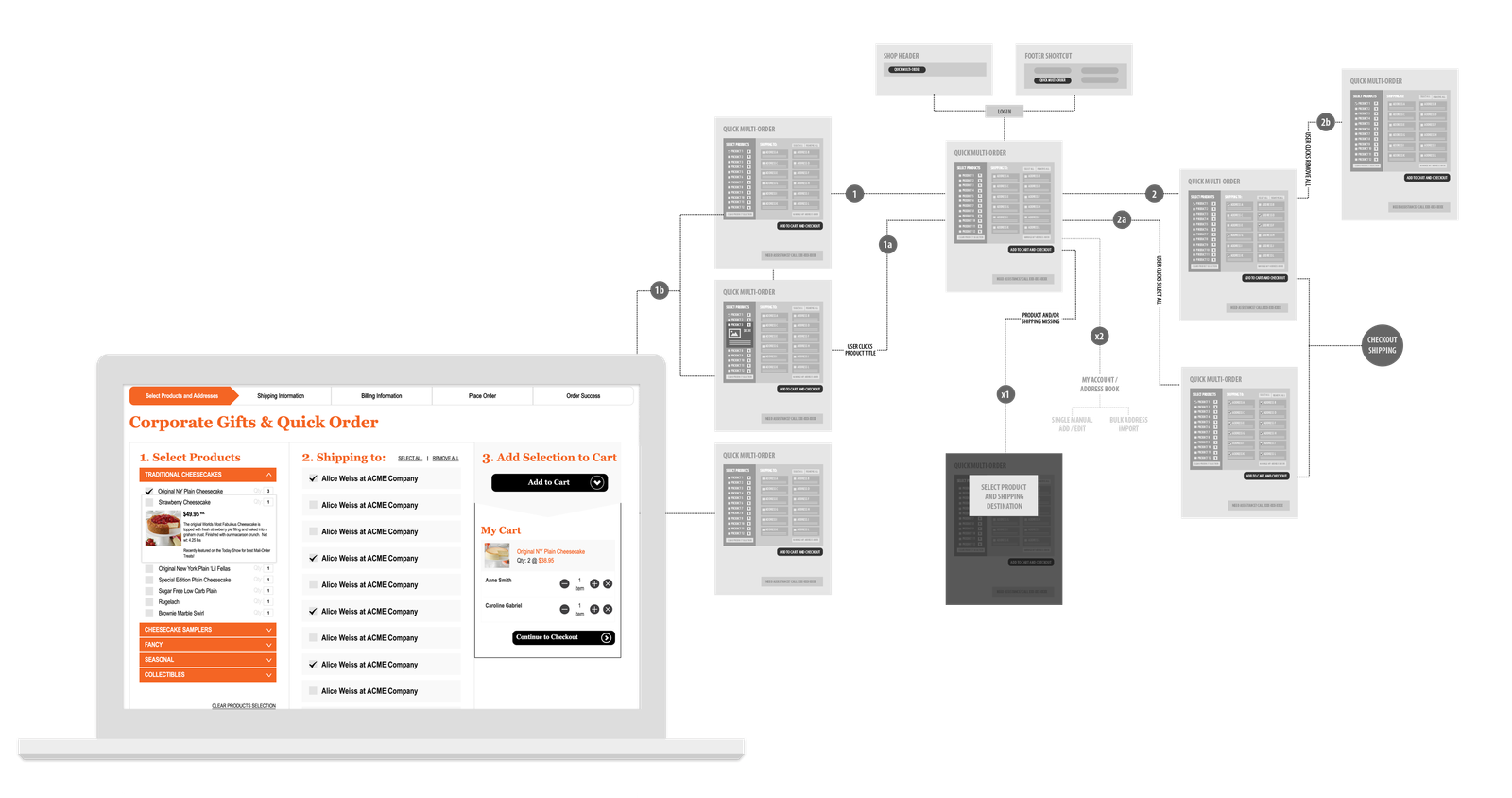 back to all projects